De Angstfabriek is a very cool project by Critical Mass: it is "a theatrical, interactive experience in which you dive into a world of fear mongering". It shows you how fear is being manufactured and utilized by corporate and state actors – and perhaps, what you can do about it.
Angstfabriek.nl uses Wings as a cms for general information and to publish their podcast; a custom home page with a couple of fancy effects was created to match the style, tone and general atmosphere of the interactive experience itself.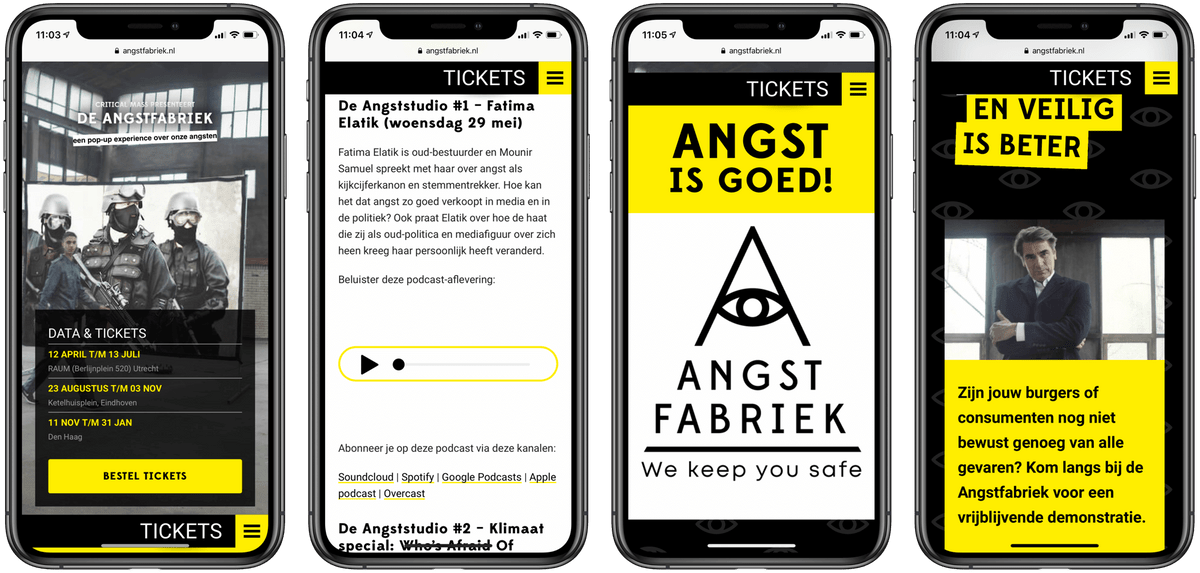 As Wings uses a modern tech stack (with a frontend application which is a theme for the React-based static site generator Gatsby), it is easy to use modern frontend tooling to create cool, custom experiences.
Interested?
If you are ready to take your progressive organization to the next level, hop on board and we'll keep you updated.