BIJ1 is a new political party in The Netherlands, currently represented by party founder Sylvana Simons in the council of Amsterdam, and aiming to gain representation in the Dutch Parliament after the national elections of 2021.
The party is explicitly antiracist and anticapitalist, and is currently starting local chapter all over The Netherlands. They first used Wings for an end-of-year fundraising campaign in December of 2019, and went all-in on Wings in early Februrary of 2020, switching its national website BIJ1.org over to Wings, as well as launching a host of local chapter websites such as amsterdam.bij1.org and rotterdam.bij1.org.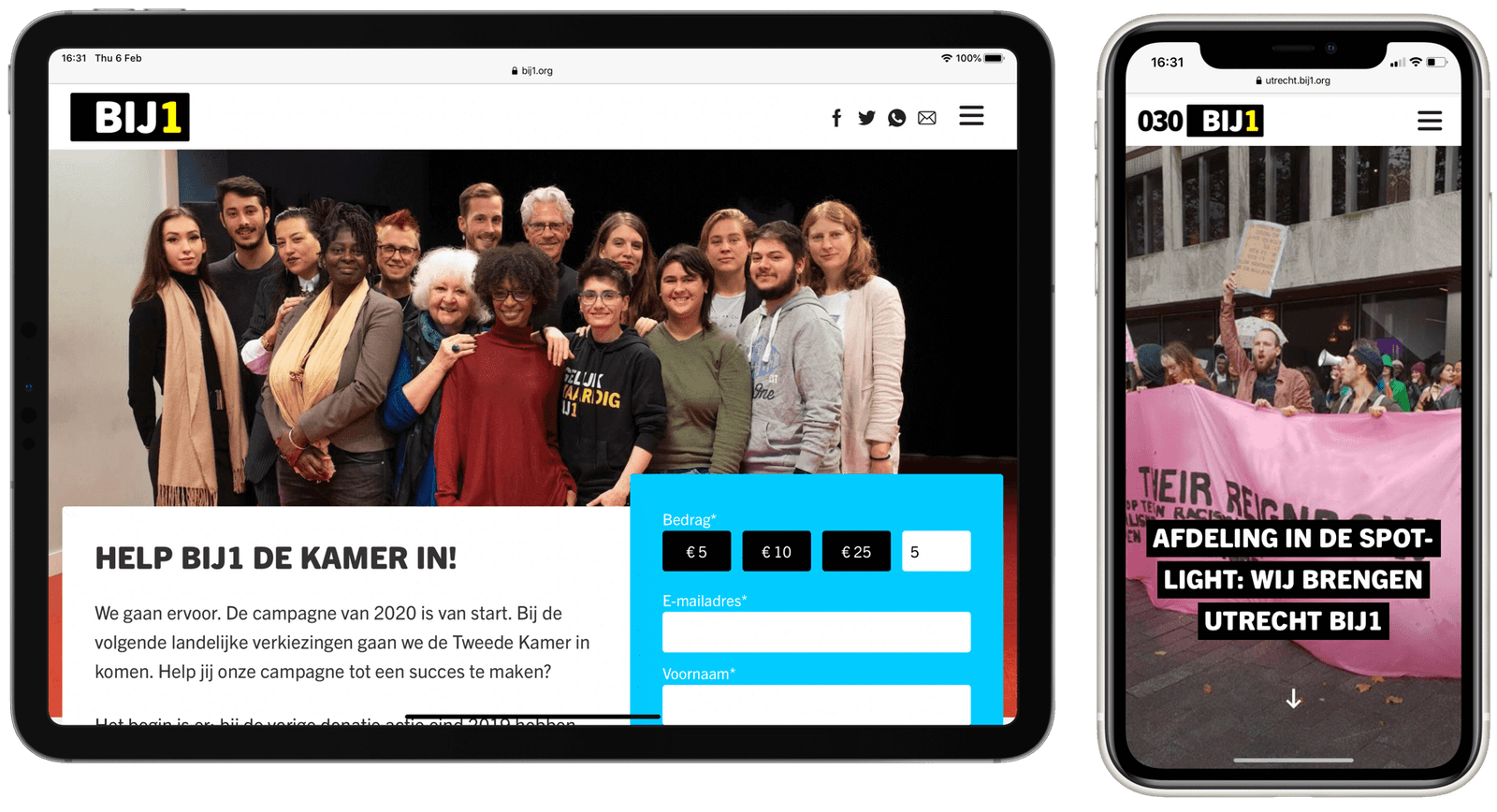 BIJ1 is a great example of what Wings has in store. For example, the Rotterdam website is fully bilingual.
Want to know more about Wings? Contact Bolster, the agency behind Wings and the projects running it.