This web application used by De Fietsersbond, the Dutch Cyclists' Union, lets parents pledge to take their children to work by bicycle instead of by car.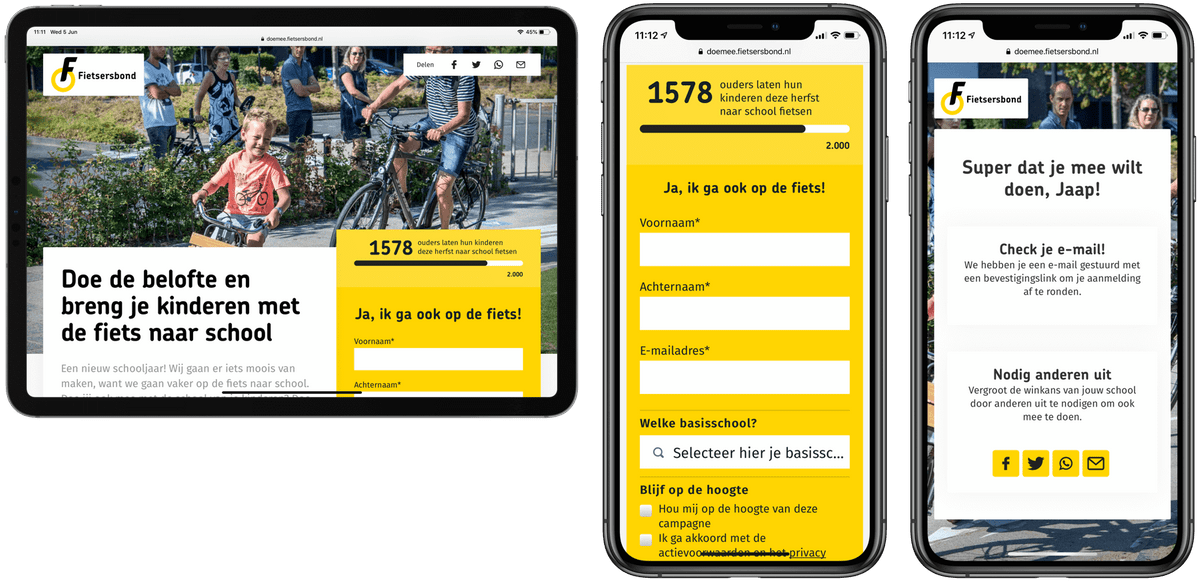 doemee.fietsersbond.nl was the very first web application that used Wings' support for petition management. It is a great demonstration of how Wings's developer-friendliness allows for neat customizations; in this case, a database of all primary schools in The Netherlands was integrated into the app, resulting in a list of primary schools, ranked on number of participants, updated in real-time.
The school's name was also dynamically inserted in the WhatsApp messages participants were invited to share with fellow parents.
Interested?
If you are ready to take your progressive organization to the next level, hop on board and we'll keep you updated.