Wings has been used by various campaigns in multiple European countries.
GroenLinks (the Dutch Greens)
GroenLinks, a green progressive political party in the Netherlands, has risen to prominence in recent years. GroenLinks used Wings for over a dozen campaigning websites on a regional, national and European level for election campaigns in 2018 and 2019, such as beweging.groenlinks.nl
In the run-up to the elections, they used Wings event forms to organize 'meetups':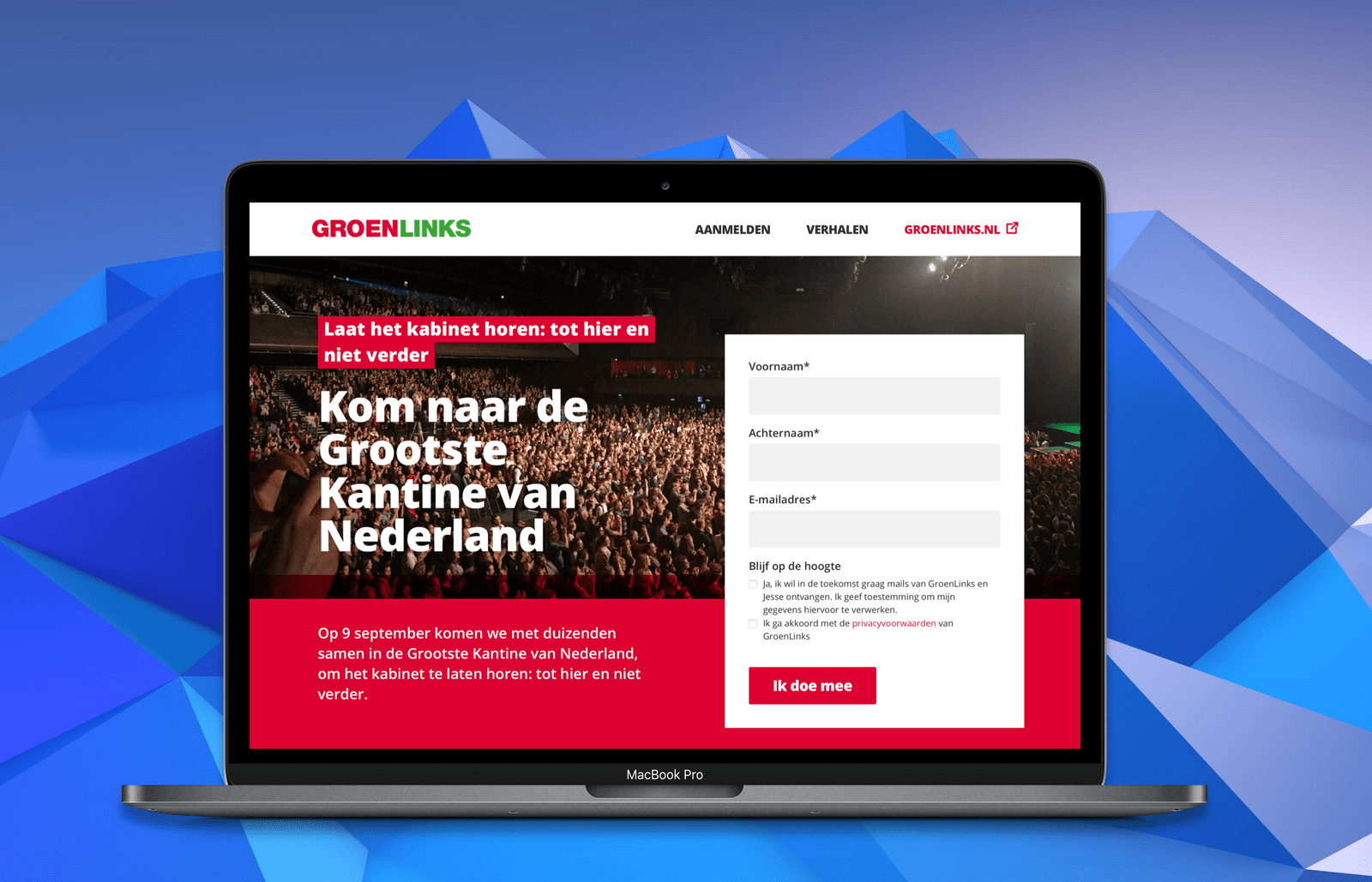 They also made extensive use of petitions to get hundreds of thousands of signups.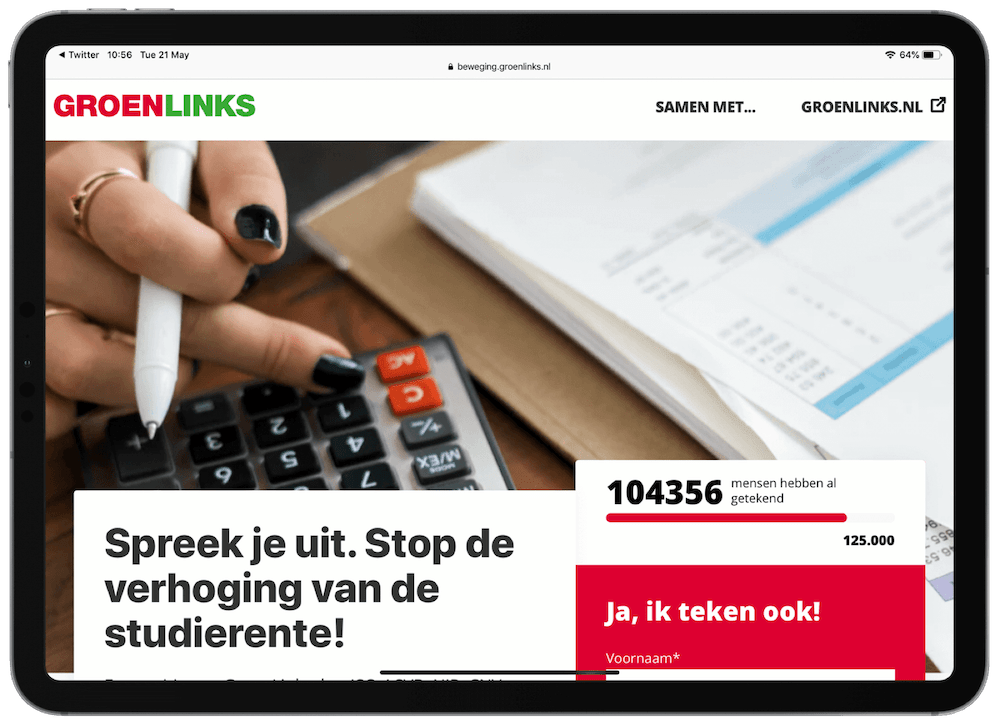 Milieudefensie: a campaign against CETA
For Milieudefensie, Bolster created wijstoppenceta.nl, a custom campaign platform that lets users send messages via email or Twitter asking their elected representatives to vote against ratifying the CETA trade agreement. It is an excellent showcase of Wings's customizability: it displays a visualization of the projected distribution of parliamentary votes for and against CETA, and features a custom campaign type, the 'letter campaign'.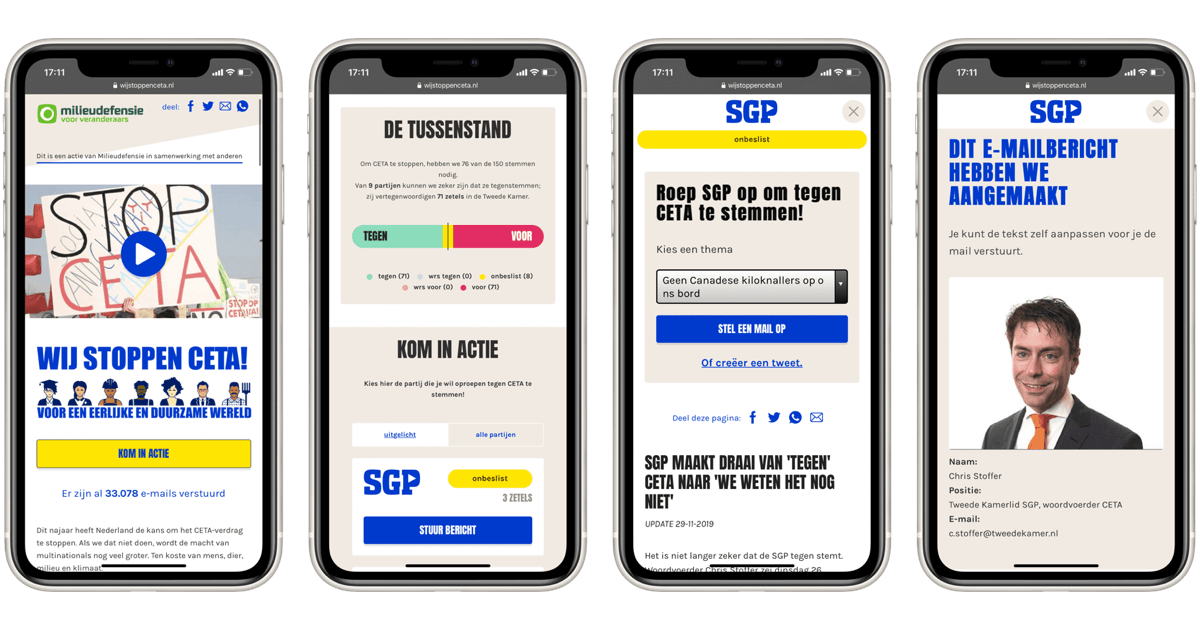 See wijstoppenceta.nl.
Digital organizing for labour unions
Wings has often been used for digital organizing campaigns by labour unions in The Netherlands.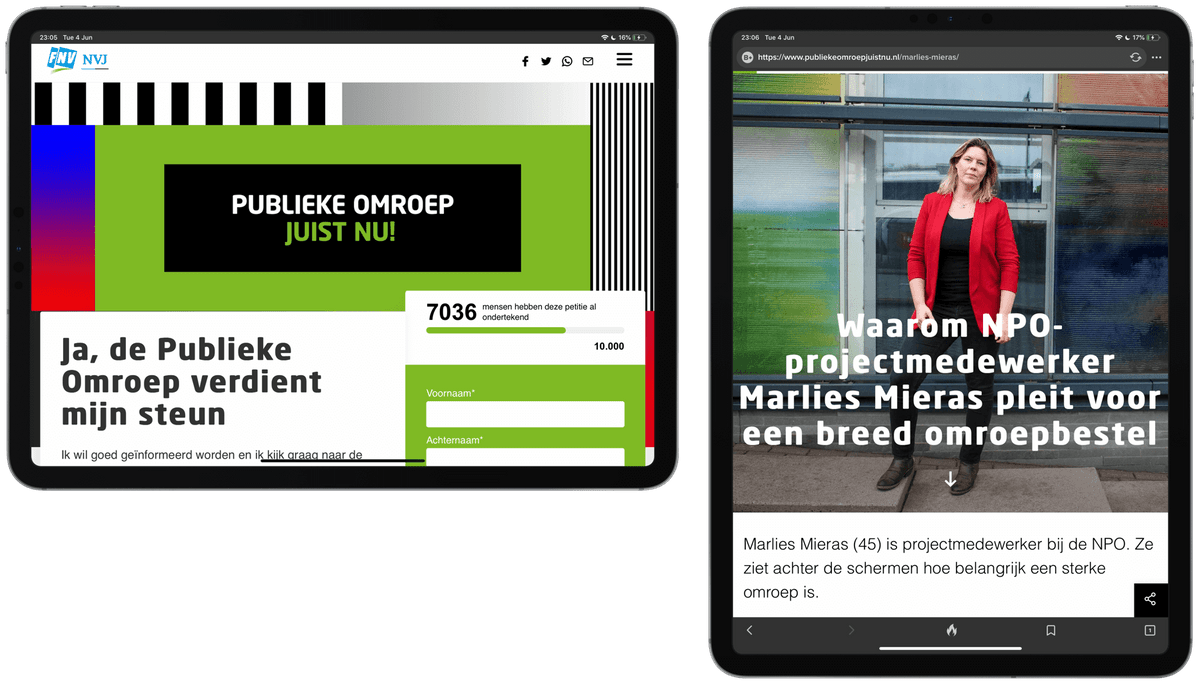 FNV also used Wings in a host of other projects. One interesting case is FNVactiemail.nl, which features a custom Wings module allowing editors to invite users to send an email or Twitter message to members of Parliament.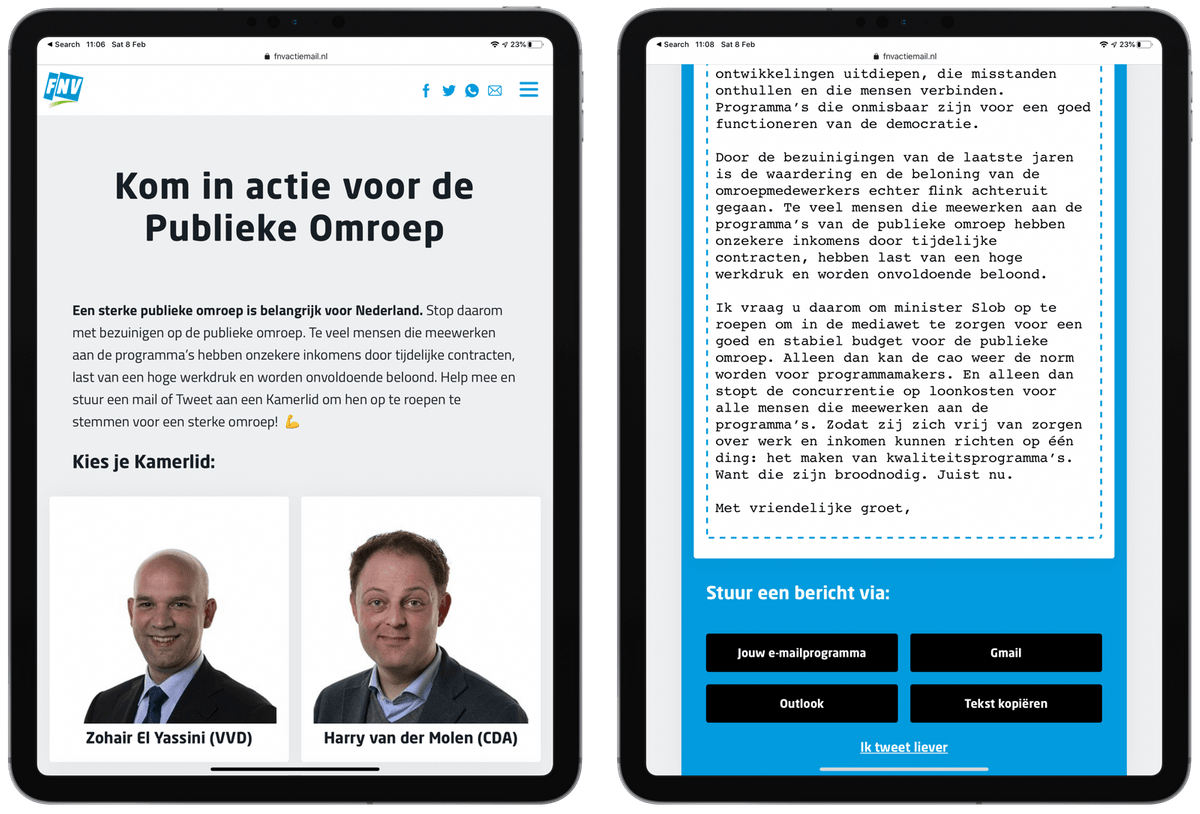 A digital infrastructure for BIJ1
BIJ1 is a new political party in The Netherlands, currently represented by party founder Sylvana Simons in the council of Amsterdam, and aiming to gain representation in the Dutch Parliament after the national elections of 2021.
The party is explicitly antiracist and anticapitalist, and is currently starting local chapter all over The Netherlands. They first used Wings for an end-of-year fundraising campaign in December of 2019, and went all-in on Wings in early Februrary of 2020, switching its national website BIJ1.org over to Wings, as well as launching a host of local chapter websites such as amsterdam.bij1.org and rotterdam.bij1.org.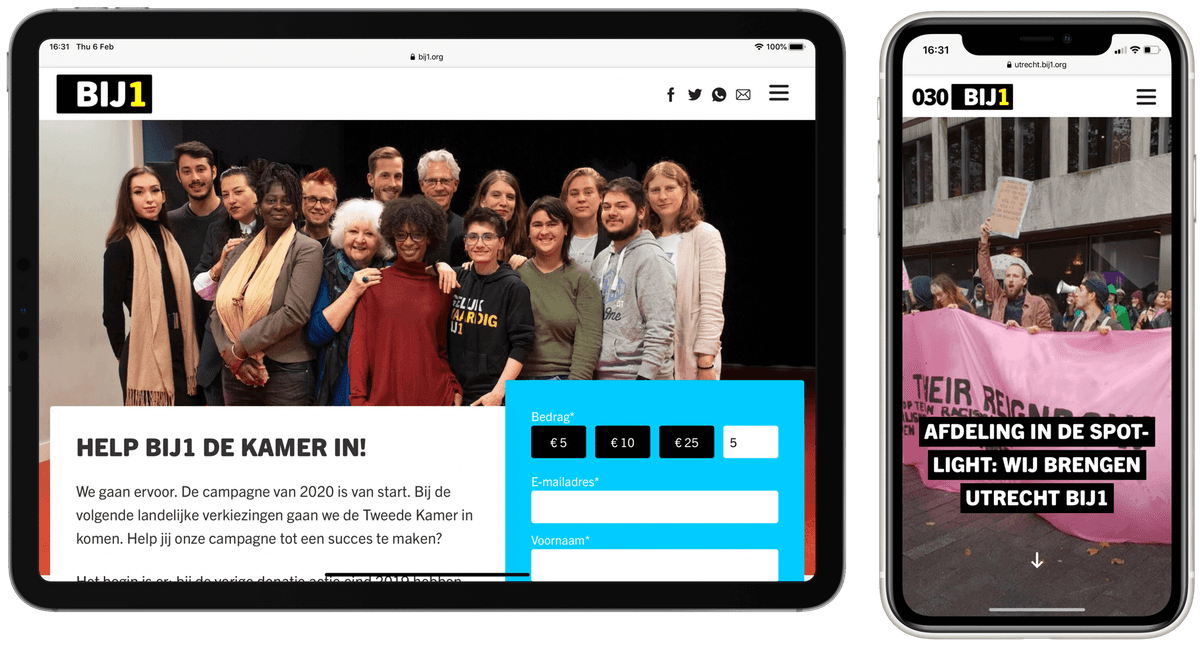 SPD Niedersachsen
A first German-language project is aktion.spdnds.de, a website for the social-democratic party SPD Niedersachsen.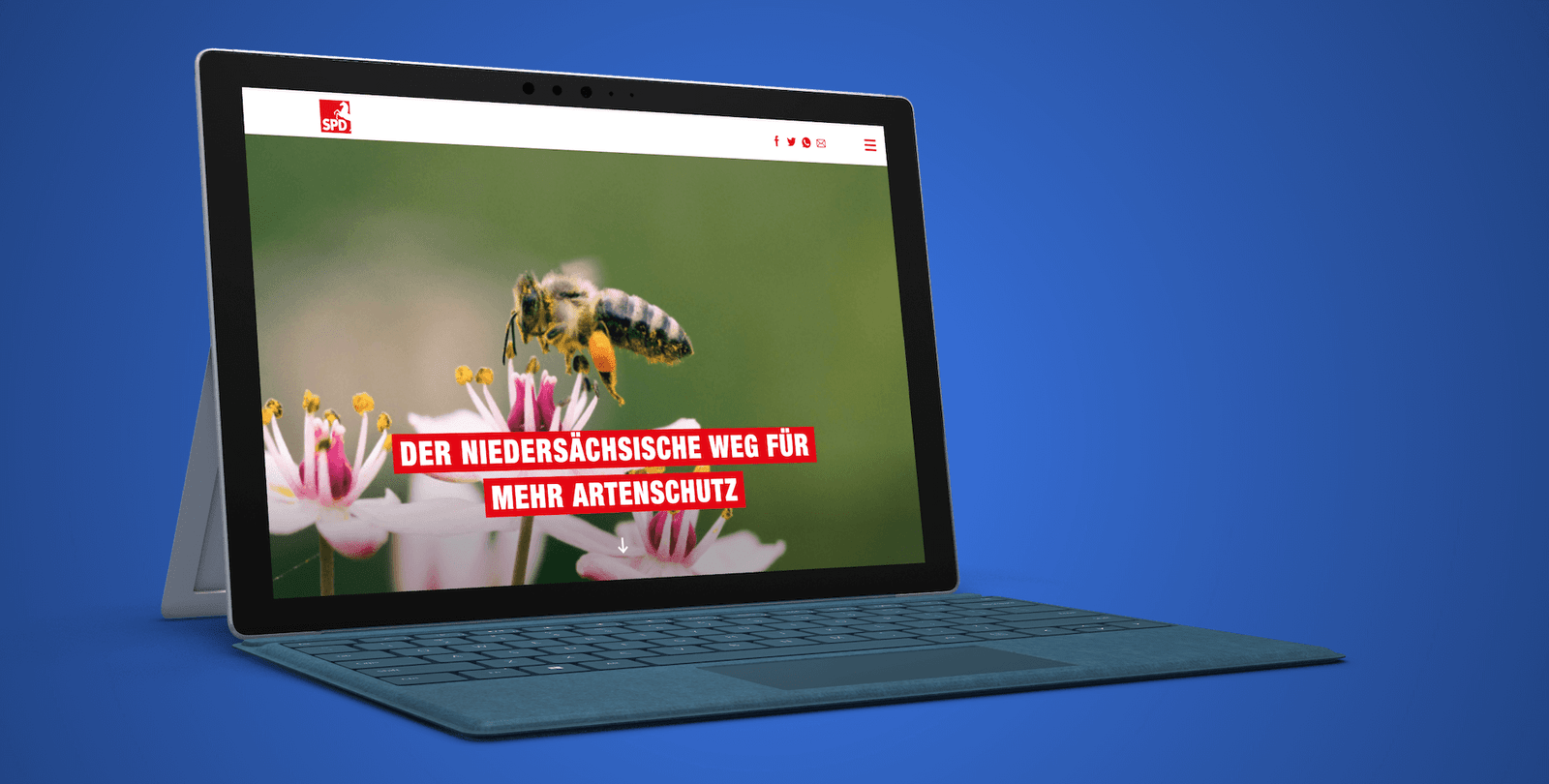 More examples
Here's a couple more Wings-powered websites to check out: