Want to see Wings in action? Go ahead and take a look.
Wings is used by political parties, labour unions, advocacy groups and more.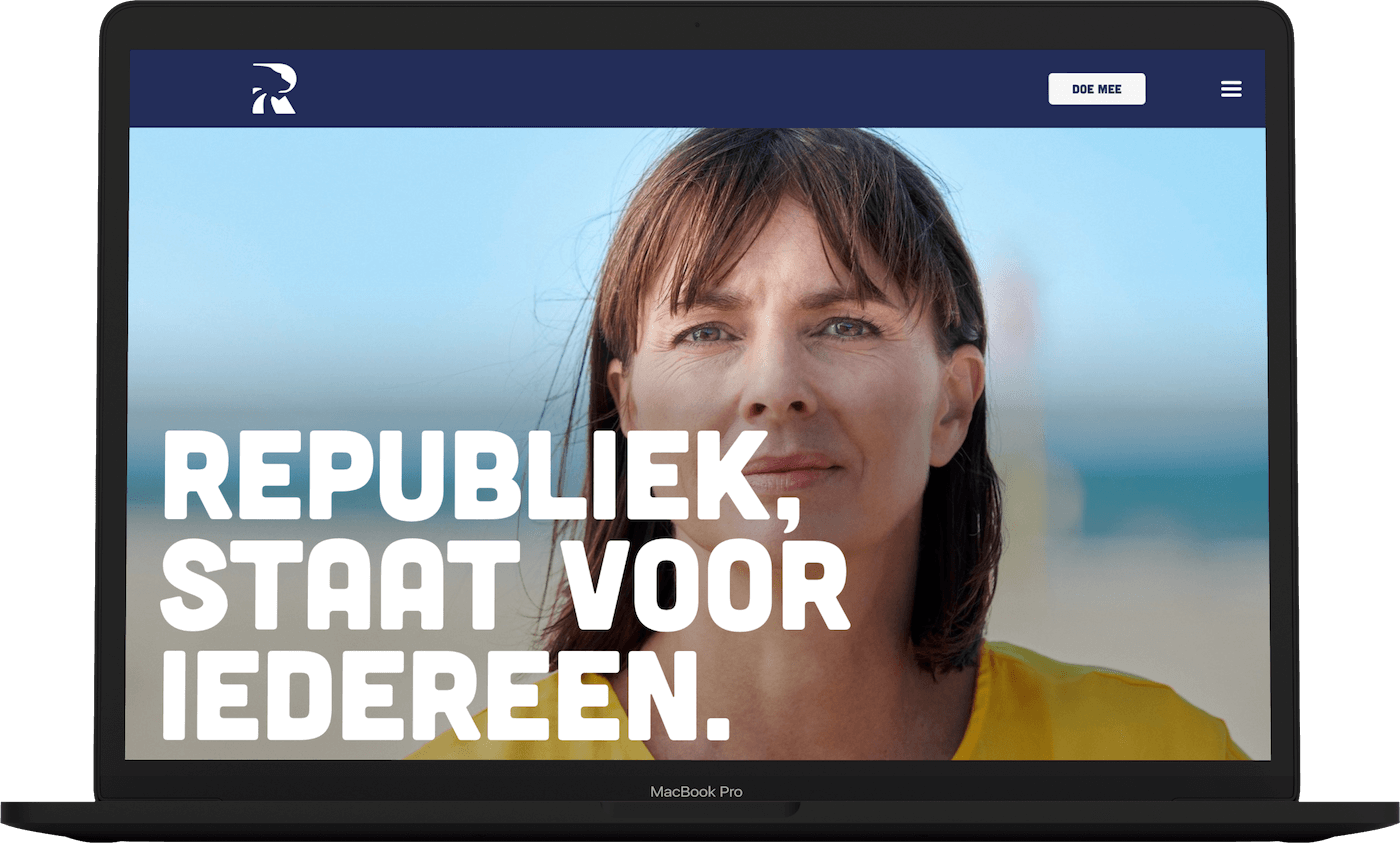 Republiek
Republiek – formerly known as Republikeins Genootschap – is a Dutch advocacy group that wants The Netherlands to abolish the monarchy and to become a republic.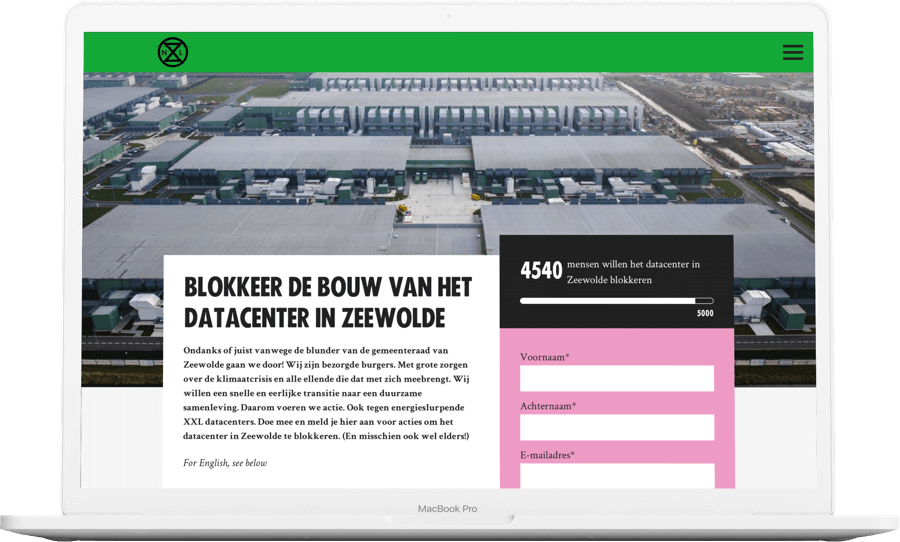 Extinction Rebellion
A coalition campaign led by Extinction Rebellion to protest the construction of an enormous datacenter by META / Facebook in the Dutch countryside.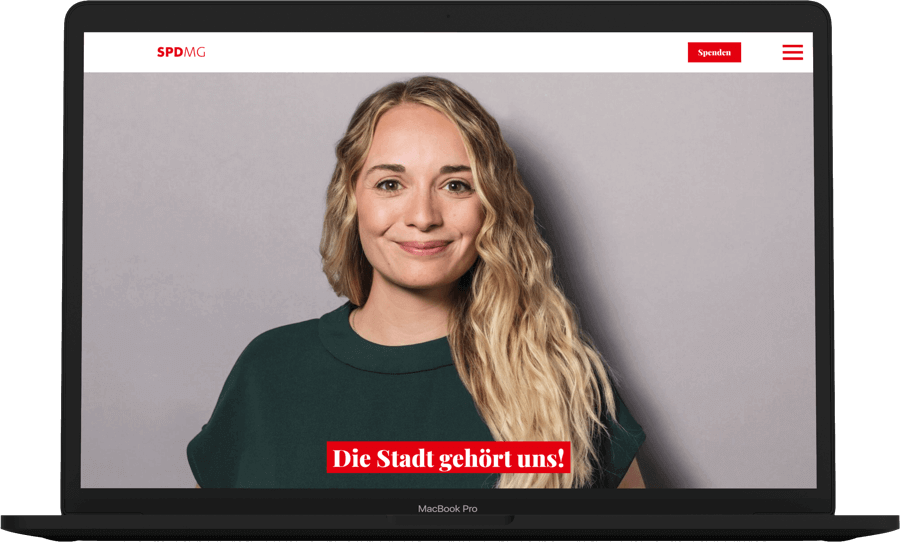 Josephine Gauselmann
Josephine Gauselmann is running to represent her constituents in Mönchengladbach for her party, the social democrats of SPD.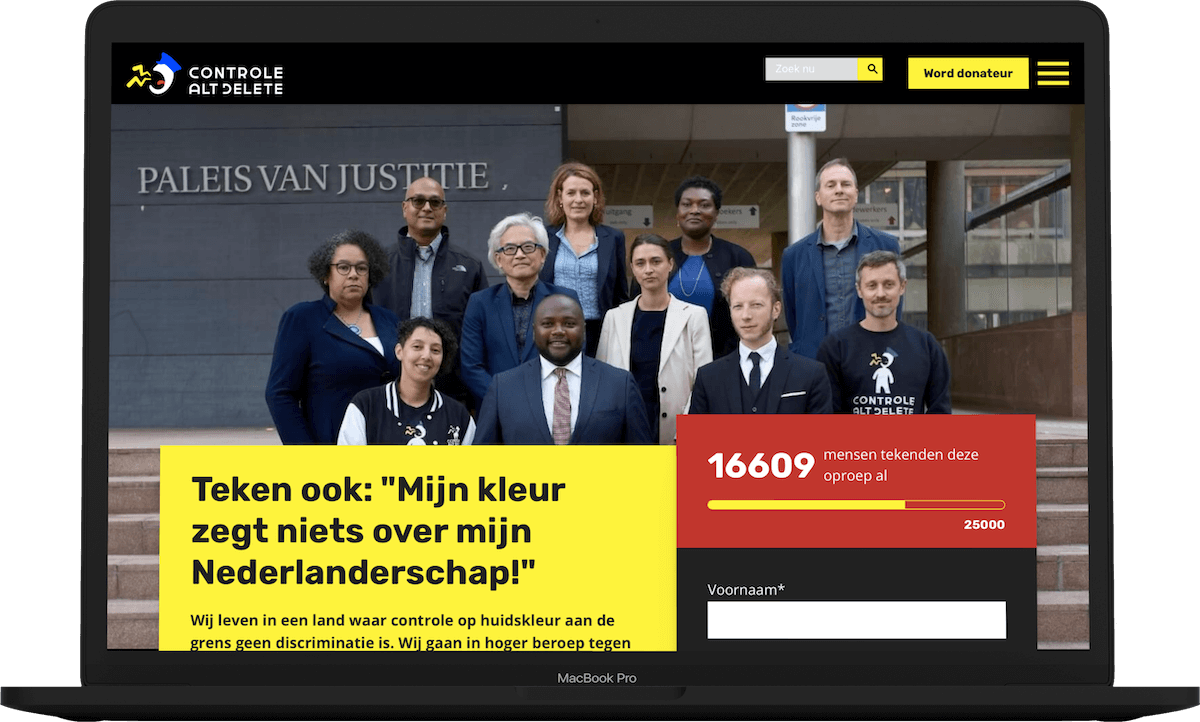 Controle Alt Delete
Controle Alt Delete, a nonprofit that fights back against excessive police violence and ethnic profiling, uses Wings for their main website as well as for petition campaigns.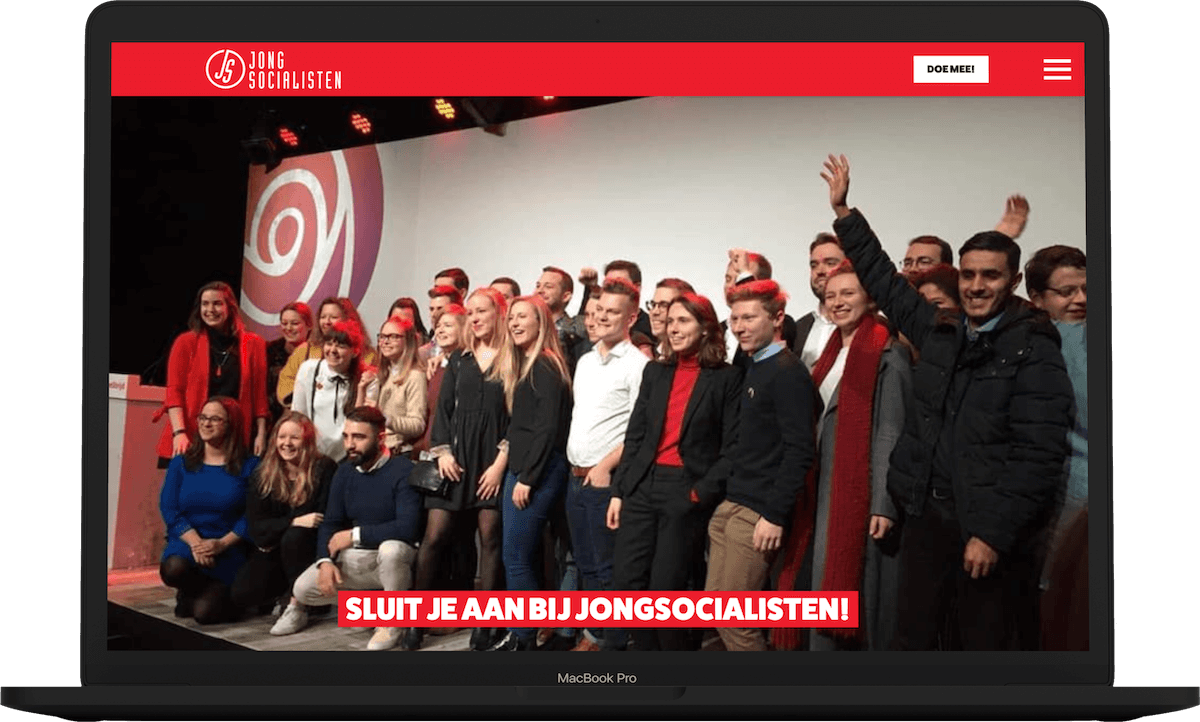 Jongsocialisten
The Belgian Young Socialists use Wings to power their main website as well as local chapter websites.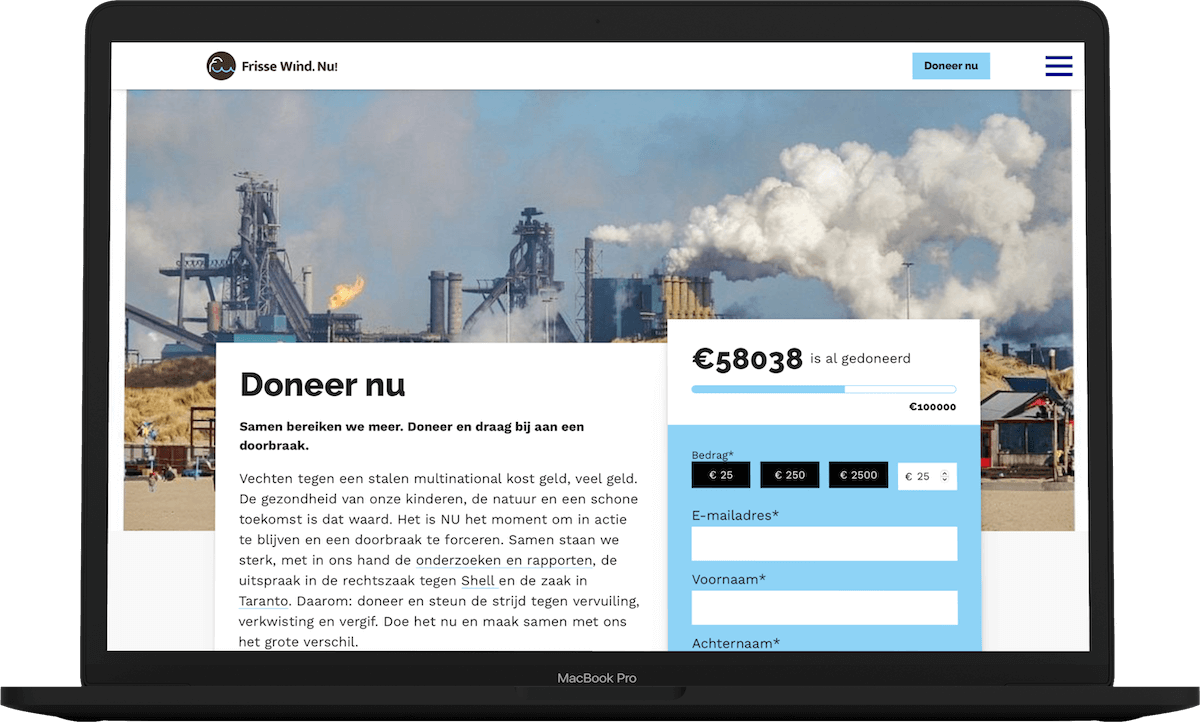 Frisse Wind
Frisse Wind is a brave citizen action committee that uses Wings to raise close to € 60,000 euros to fund their lawsuit against Tata Steel corporation and its toxic emissions.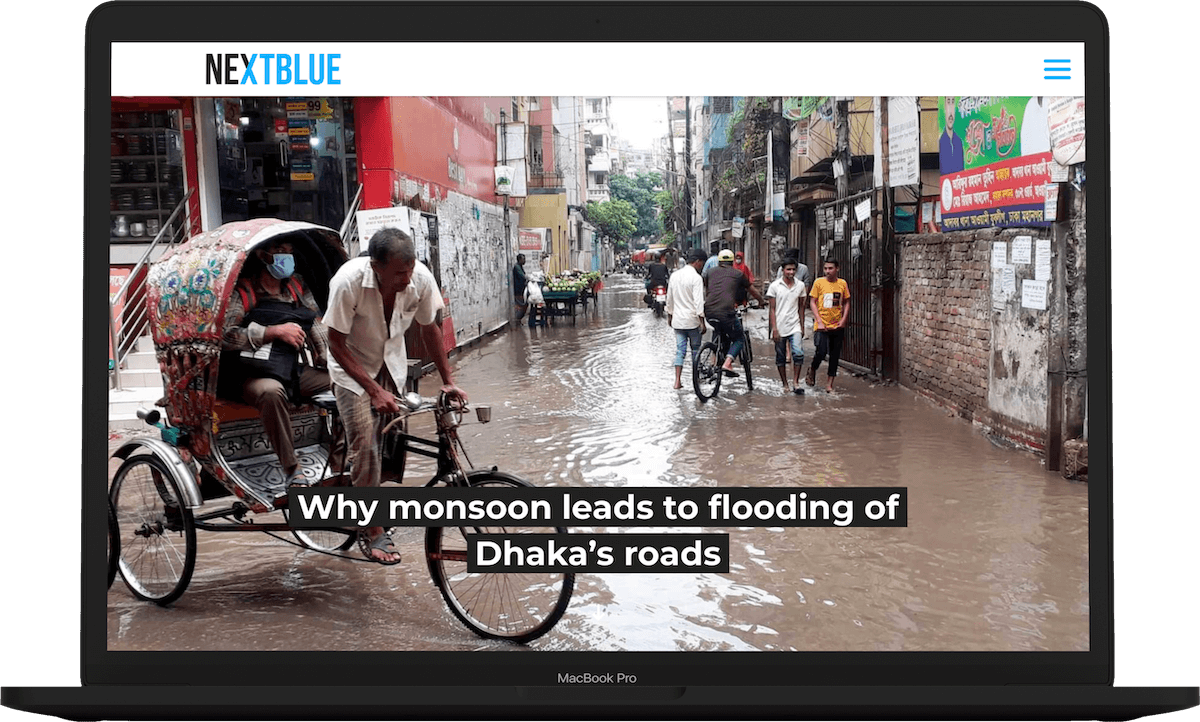 Next Blue
Next Blue is a storytelling platform about water.
Gordan Dudas
Gordan Dudas is a German parliamentarian on behalf of the social-democratic SPD.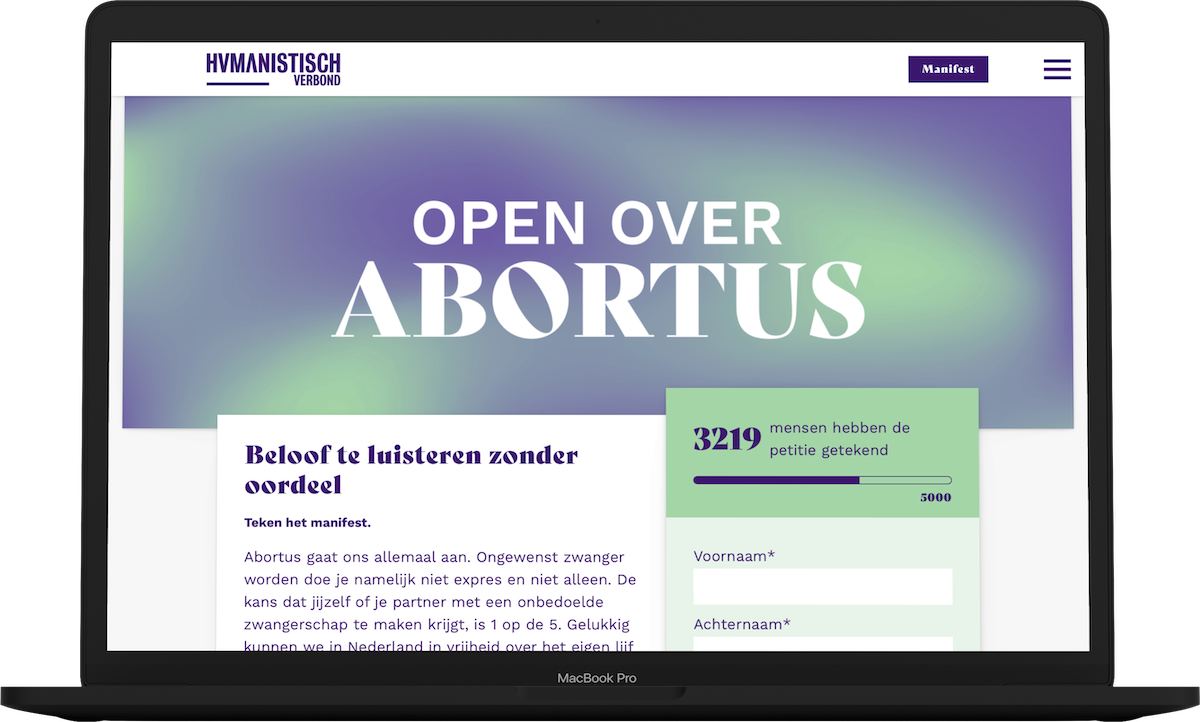 Open over Abortus
A campaign website by the Dutch Humanist Society which aims to break the silence around abortion.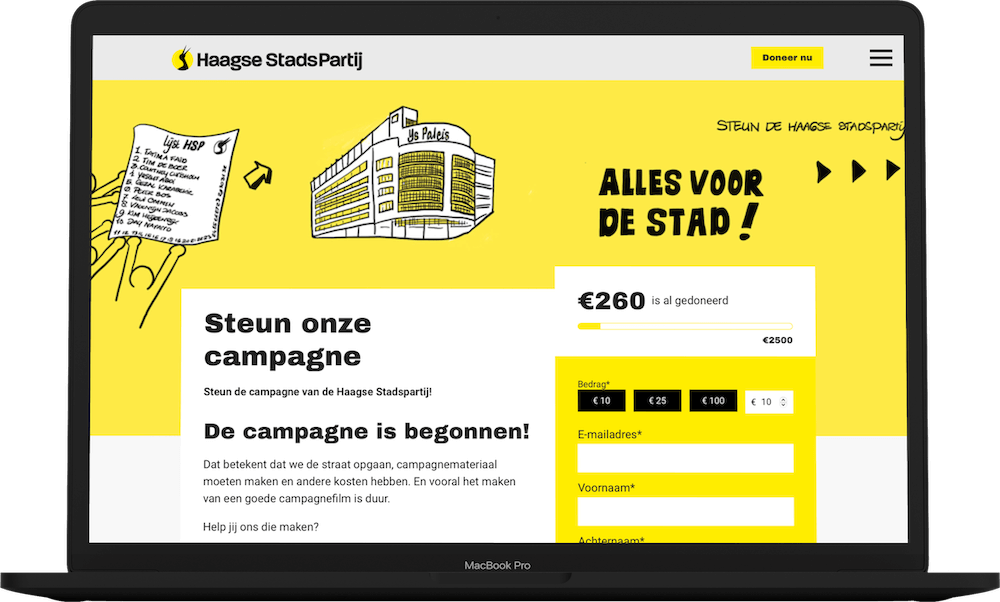 Haagse Stadspartij
The 'Haagse Stadspartij' is an awesome local political party in The Netherlands, as they are decidedly leftist and progressive.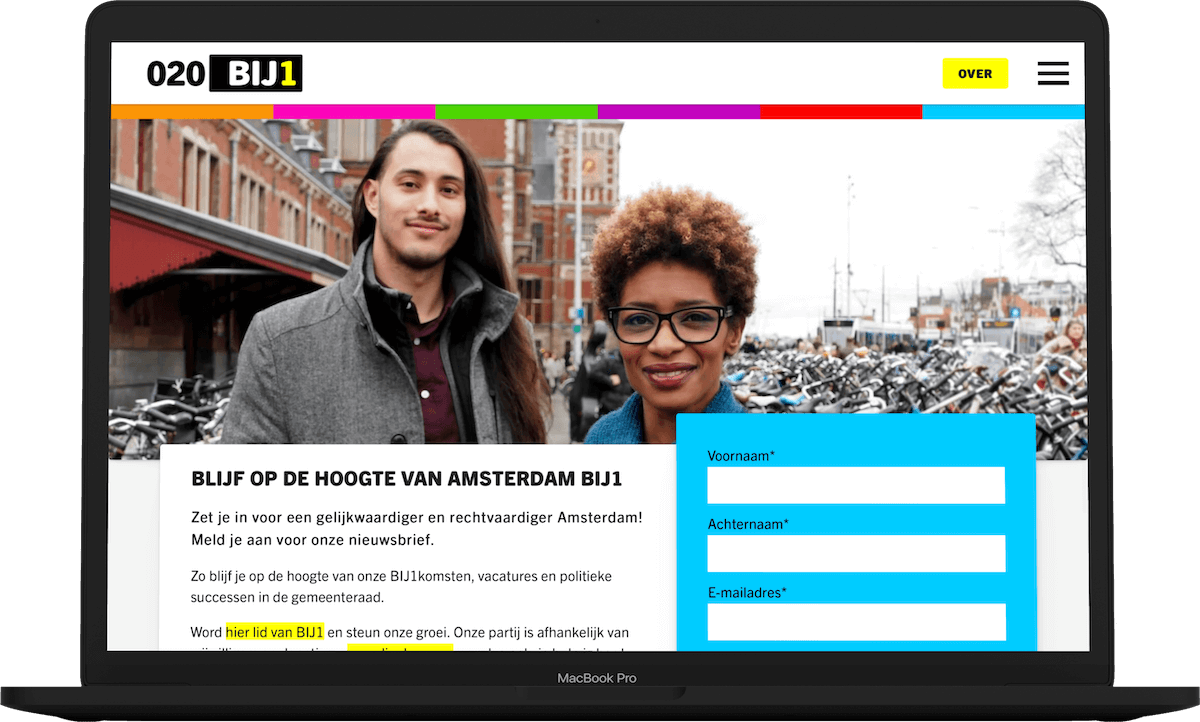 BIJ1
The Dutch leftist party BIJ1 uses Wings to power its local chapter websites.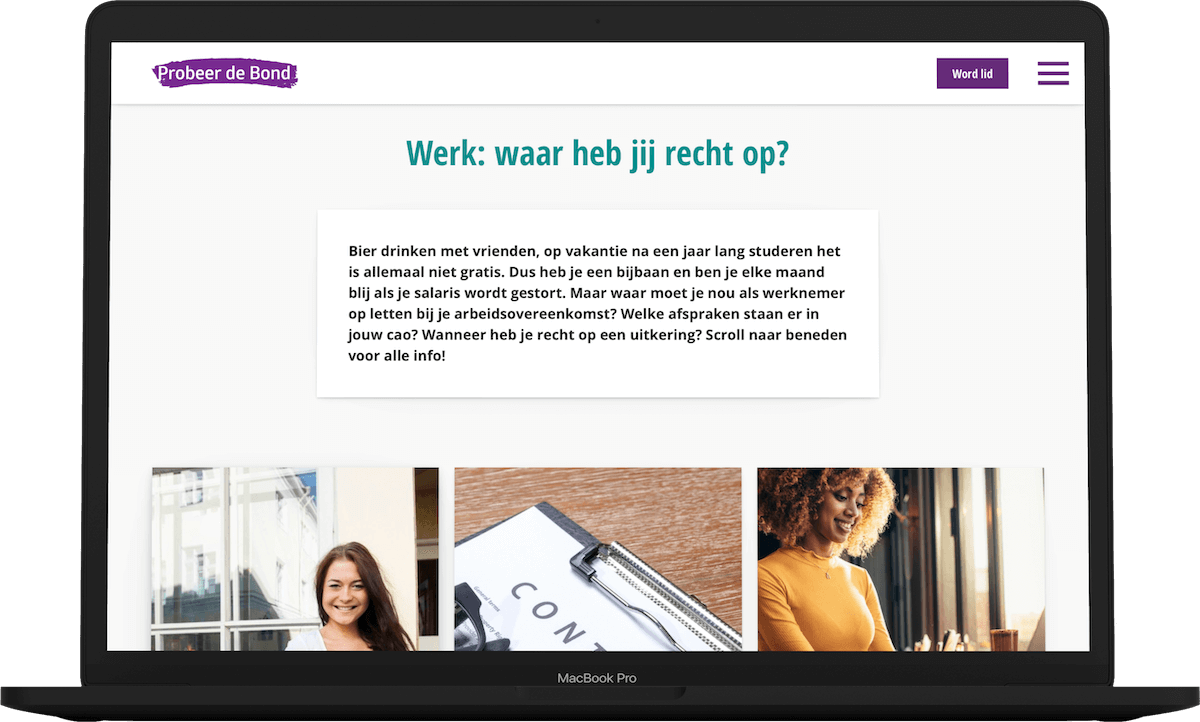 Probeer de Bond
A campaign website by labour union CNV to get more young people to join a union.
Want to know more?
Just take Wings for a spin. Send us a message and we will set you up with a demo account in no time, free of charge.